03 janvier 2008
The Day Dress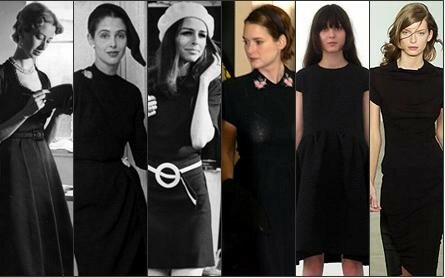 Why did Coco Chanel, the revolutionary designer credited with inventing the little black dress, wear almost only noir? Why was Donna Karan's breakthrough Seven Easy Pieces collection, which changed the way working women dressed in the eighties, made from ebony jersey? because black means business.
The Date dress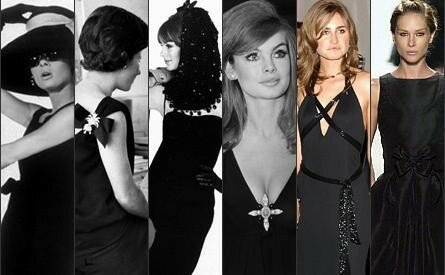 "You can wear black at any hour of day or night, at any age and for any occasion" wrote Christian Dior in 1954. But few moments are better suited to the little black dress than a date, and few designers know more about cocktail numbers than Hubert de Givenchy. His most-copied creation is the sleeveless shift with feather hem that Audrey Hepburn's Holly Golightly weras around the clock in Breakfast at Tiffany's.
The Showstopper dress
Nobody but Gianni Versace could've created the little black dress, with brassy gold safety pins practically begging to be unfastened, that catapulted Elizabeth Hurley from obscurity to international sex symbol. But thigh-high slits have been wowing crowds at least since Rita Hayworth's Gilda hit the silver screen in 1946.
The Red Carpet Dress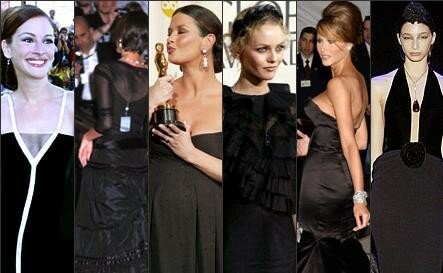 Midnight blue (Hilary Swank) and canary yellow (Cate Blanchett) were the winners at this year's Oscars, but a black gown-chic, flattering, elegant; seductive-is fail safe. Think Julia Roberts in her vintage Valentino, gloriously pregnant Catherine Zeta-Jones in Versace, or Sofia Coppola in any of the dress her pal Marc Jacobs made for the superchic director's Lost in Translation victory lap.
The Kate Dress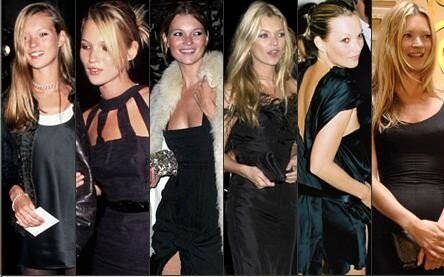 So legendary are model Kate Moss' closets, The Council of fashion designers of America gave her an award for fashion influence earlier this year. She wore nude Dior Couture to that ceremony, but the little black dress has never failed Moss. Not backstage, not on the red carpet, not while pregnant, and not when she was on the arm of Johnny, Jefferson or Pete.
To conclude this long fashion story: From Coco Chanel to Didier Ludot, from Christian Dior to Chavernet Paris the Little Black Dress remains the definition of elegance for a long time...
Commentaires sur The Little Black Dress